Salva Tu Alma designs and operates lifestyle brands and dining destinations. The company's Pacifico restaurants serve up Peruvian and Mediterranean cuisine to customers in Milan, Rome, and Porto Cervo. In addition, its Ronin brands offer an immersive take on Japanese food and entertainment culture.
With such an expansive reach, Salva Tu Alma was looking for a way to streamline its business intelligence and more effectively activate data across countries, platforms, and brands.
Salva Tu Alma needed to centralize its data and then grant all employees direct access to Modern BI, regardless of their role within the company.
Here's how they made it happen.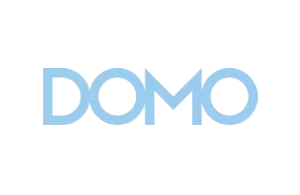 The Challenge
Salva Tu Alma was facing a challenge that many lifestyle brands struggle with today. Their data were spread across a range of disparate, siloed platforms, including:
Enterprise Resource Planning (ERP) platforms with economic and financial data.
Social media platforms with customer engagement data.
Booking platforms with reservation data.
On top of that, data was spread throughout text documents, Excel files, and graphs. Due to the fact that these assets were manually updated, the brand was vulnerable to even more roadblocks, such as:
Human errors such as data manipulation, missing data, or incorrect interpretations.
Time-consuming data entry, leaving less time for analysis and strategizing.
Obsolete data due to lack of automation and real-time updates.
Salva Tu Alma needed a comprehensive platform of synced, up-to-date data in order to make the right decisions for its brands and customers.
The company wanted to devote its time to analyzing data, rather than focusing on data transformation.
The Solution
That's why Salva Tu Alma partnered with BitBang and Domo. Domo is a cloud-based technology that provides organizations with near real-time access to business intelligence.
By choosing this advanced analytics platform, Salva Tu Alma was aiming to achieve the following two goals:
Build a centralized control panel and data card collection, allowing more time for data analysis.
Streamline data sharing and collaboration across teams and devices, so people at all levels of the organization could easily access the data that they need.
The Results
Together, Salva Tu Alma and Domo were able to:
Centralize data in a single mobile-friendly platform, regardless of the various data sources (e.g., Google Analytics, Facebook, ERP, bookings, etc.).
Enable Data Visualization for both the Pacifico and Ronin brands.
Create custom dashboards for each aspect of the business, including:

Analytics accountability
Social medial performance
Reservations
Sales
Debts vs banks and supplier

Drive widespread data adoption across the company.
Direct access to analytics and a 360° view of the business with:

Instant access to relevant data for each department
Personalized dashboards for each team member
DOMO can change your way of thinking.
It's not just about making data-driven decisions but making decisions that are based on ecosystem data that are no longer incomplete and biased.
Furthermore, DOMO is very easy to use. Today, DOMO provides us with a basis for all discussions that take place within the organization, making meetings more focused.