About the webinar
The closure of Universal Analytics and the measures expressed by the European privacy guarantors on the use of Google Analytics have forced companies to make important decisions on this issue.
With this webinar, we want to offer you a broader reflection, one that is not limited to solving the most urgent problems and does not simply attempt to restore the situation we were familiar with.
We want to suggest that you take this opportunity to rethink your company's data strategy organically.
We want to empower you to build a solid plan around your data: one that reflects your needs and enables your business to make the most of the changes that have been there and still will be there.
The webinar will be held in Italian and is aimed at anyone in charge of a company's tracking and measurement strategy – not just on the Web.
Main topics:
– An overview of the changing technical and legal situation around Google Analytics, with particular reference to Italy
– Possible avenues for companies
– New possibilities from interactions with Big Query and Looker Studio
– Differences between paying and free accounts
– How to take advantage of this particular historical moment to design a broad and comprehensive data strategy that allows you to get the most out of your Digital Analytics data.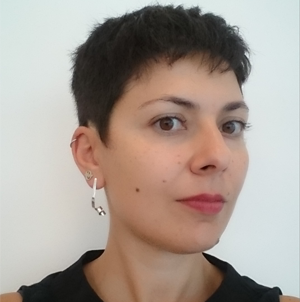 Chiara Carlino
Business Development Manager