In partnership with

In partnership with
From Generative AI to real-life cases for Italian enterprises
ChatGPT has raised expectations surrounding the potential of applying AI to natural language. This has left leading companies wondering how they too can make use of this technology. At this event, Expert.ai and BitBang will discuss some potential solutions and delve into several concrete use cases.
It is already possibile to optimize and automate activities such as customer interaction, technical support, online conversations, email management, manuals, contracts with Artificial Intelligence. This allows companies to optimize and automate many aspects of business operations that require lengthy processing times, due to the complexities associated with processing unstructured text.
During this event, we will examine developments, trends, and market perspectives. In addition, we will discuss the advantages of real-world AI applications and some of the solutions that have been employed by major companies.
Agenda
10:00

BI-REX Introduction

10:15

Generative AI: Introduction by BitBang

10:45

Break

11:00

Expert.ai - Italian Excellence for Natural Language-Based Solutions

11:30

A Roundup of Natural Language Understanding Applications for Business

12:00

Insight into two Use Cases

12:30

Q&A

13:00

Networking Lunch

14:00

BI-REX Pilot Line Visit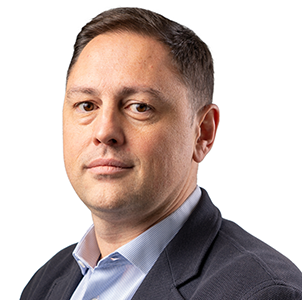 Alessandro Monico
VP Italy Sales, Corporate Division